This is a post from my "Photo Rescue" project where I'm rediscovering all my pictures from New Zealand. Read all posts about New Zealand here!
---
The Hobbiton set tour was a must-do day trip for us from Raglan while we were staying on the North Island in New Zealand. I am huge Lord of the Rings fan, and this was something I'd been wanting to do for years!
We decided to arrive plenty early for our tour to avoid any last minute time stress. Hobbiton New Zealand is somewhat remote so there aren't lots of choices for lunch, but luckily there's a cafe right by the parking area. Perfect for early comers like us or for a quick bite after the tour!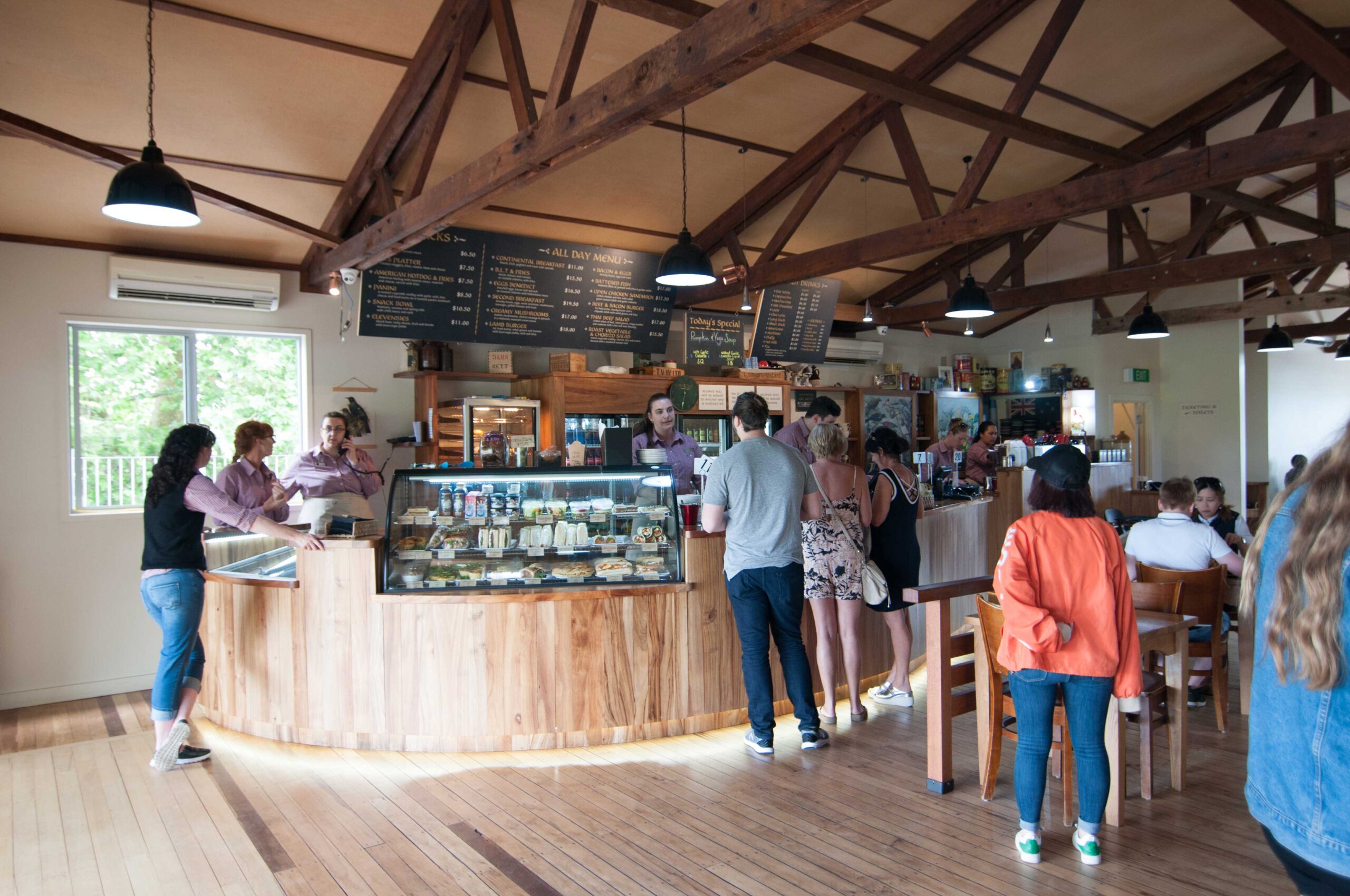 We had a couple pastries and some coffee as we waited for our tour time….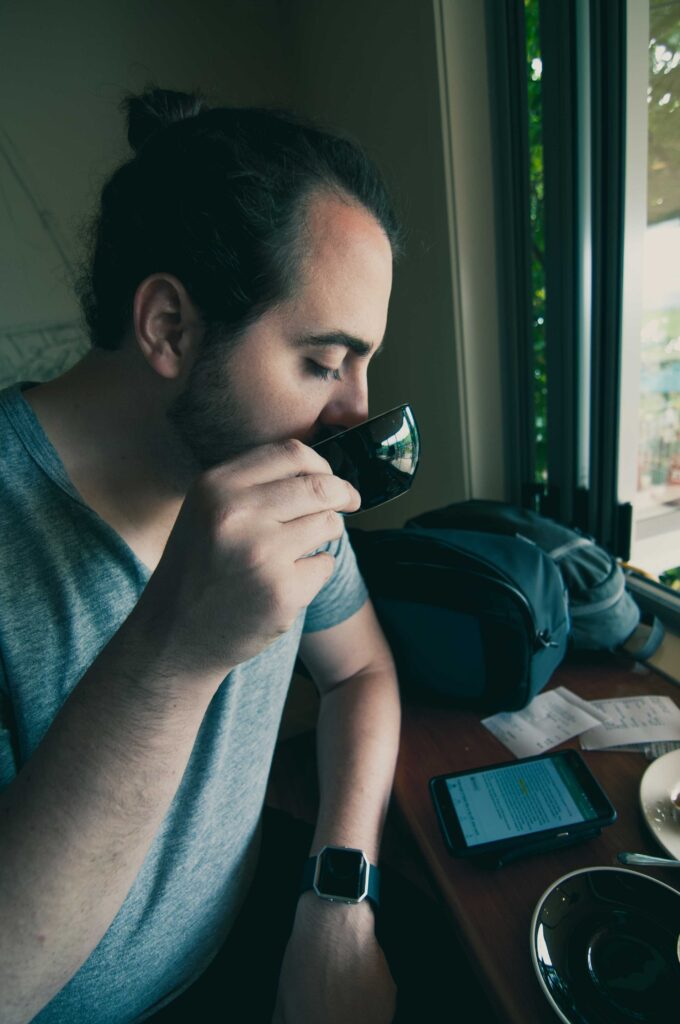 Here is a picture from one of the gardens in the Shire. All the food in the gardens is real! All the trees on set are real, too, with one exception – the famous one at the top of the hill over Bag End.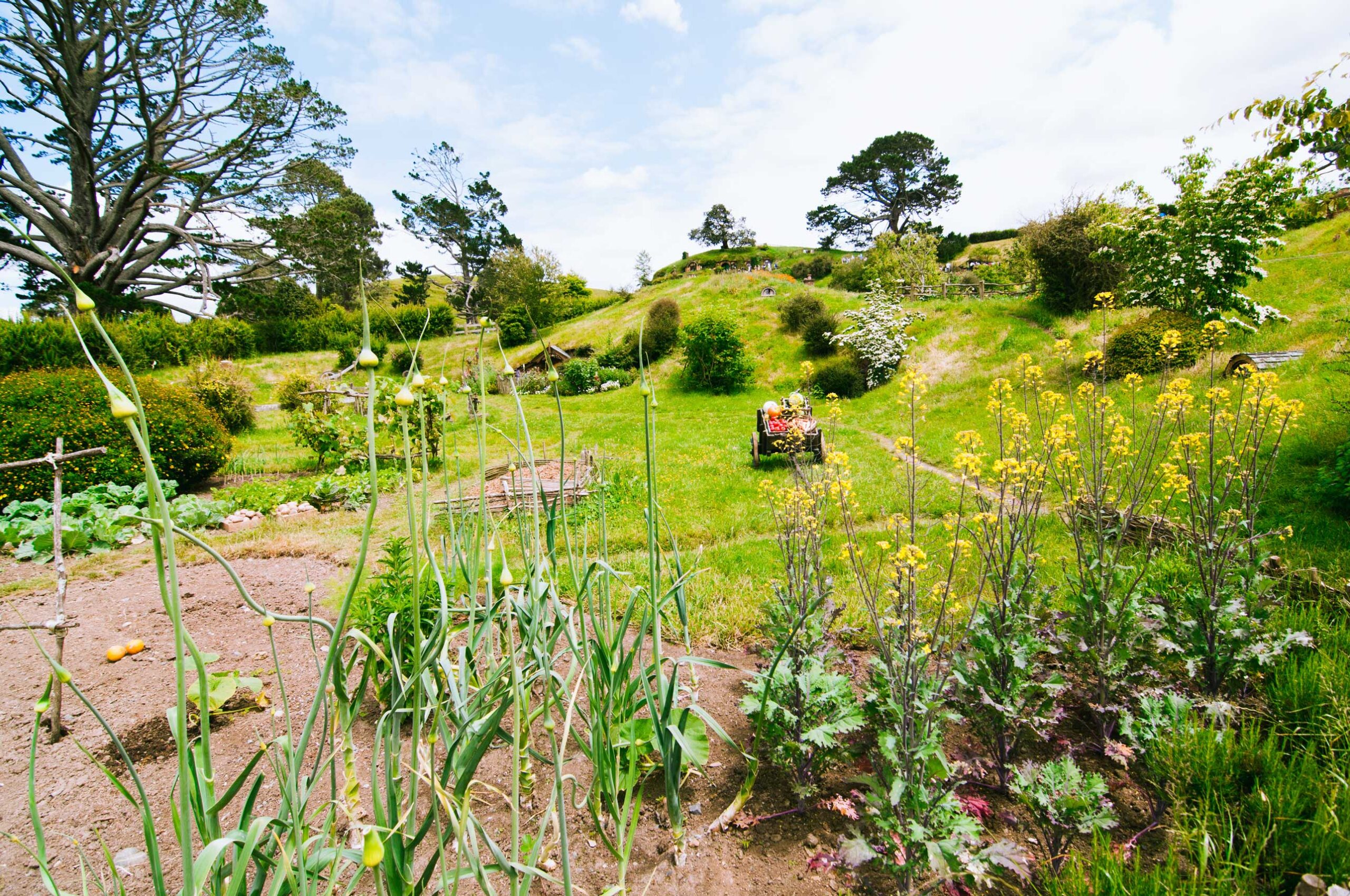 Here is a picture of me in the middle of the open field used for Bilbo's birthday party scene in the first movie. That's the famous Party Tree in the background! Is this making anyone else want to rewatch the films? 🙂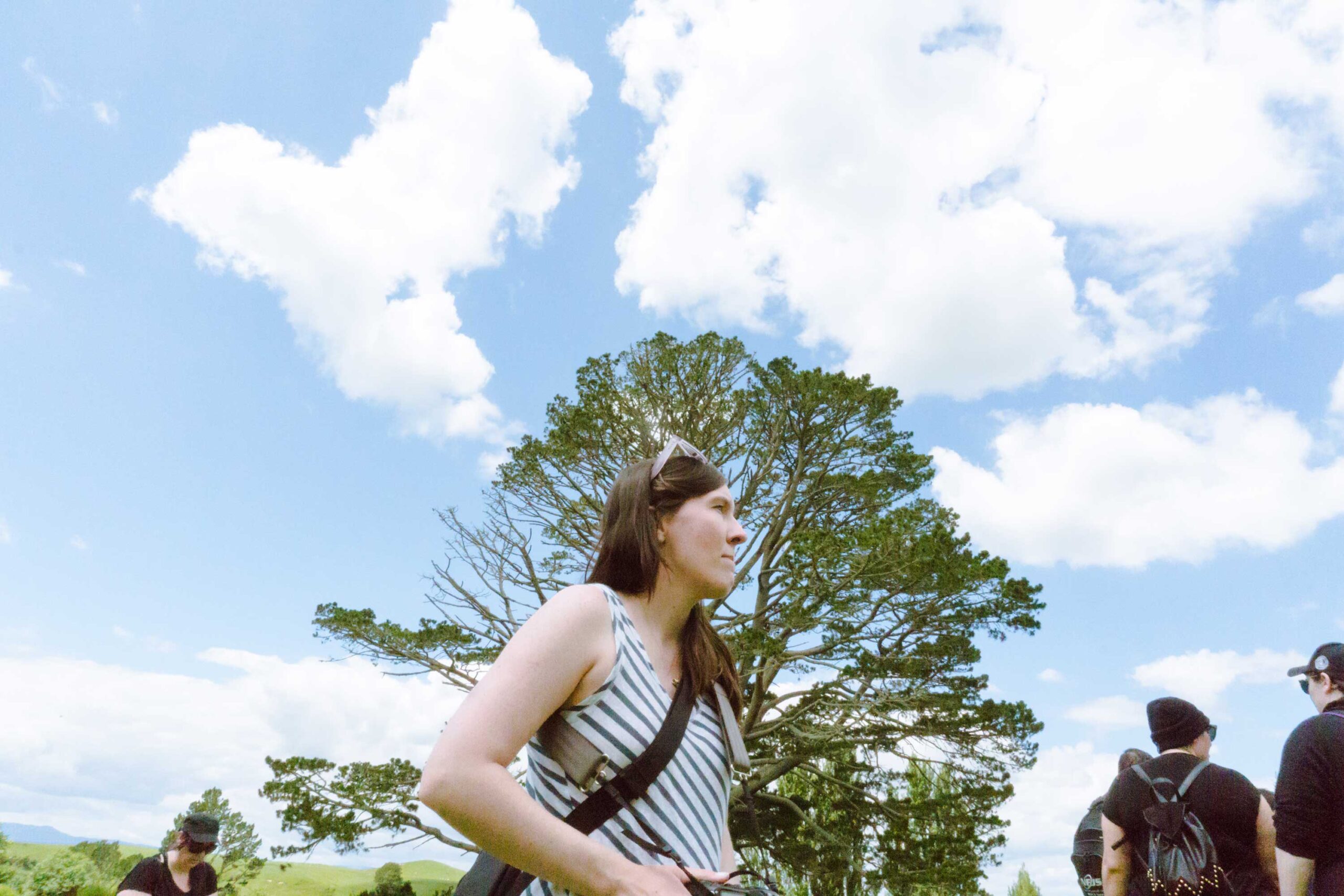 So cool to see all the hobbit hole doors nestled into the hillside…
The hobbit doors come in all different sizes as part of the practical effects used while filming. Standing next to a small Hobbit door makes you seem as big as a wizard…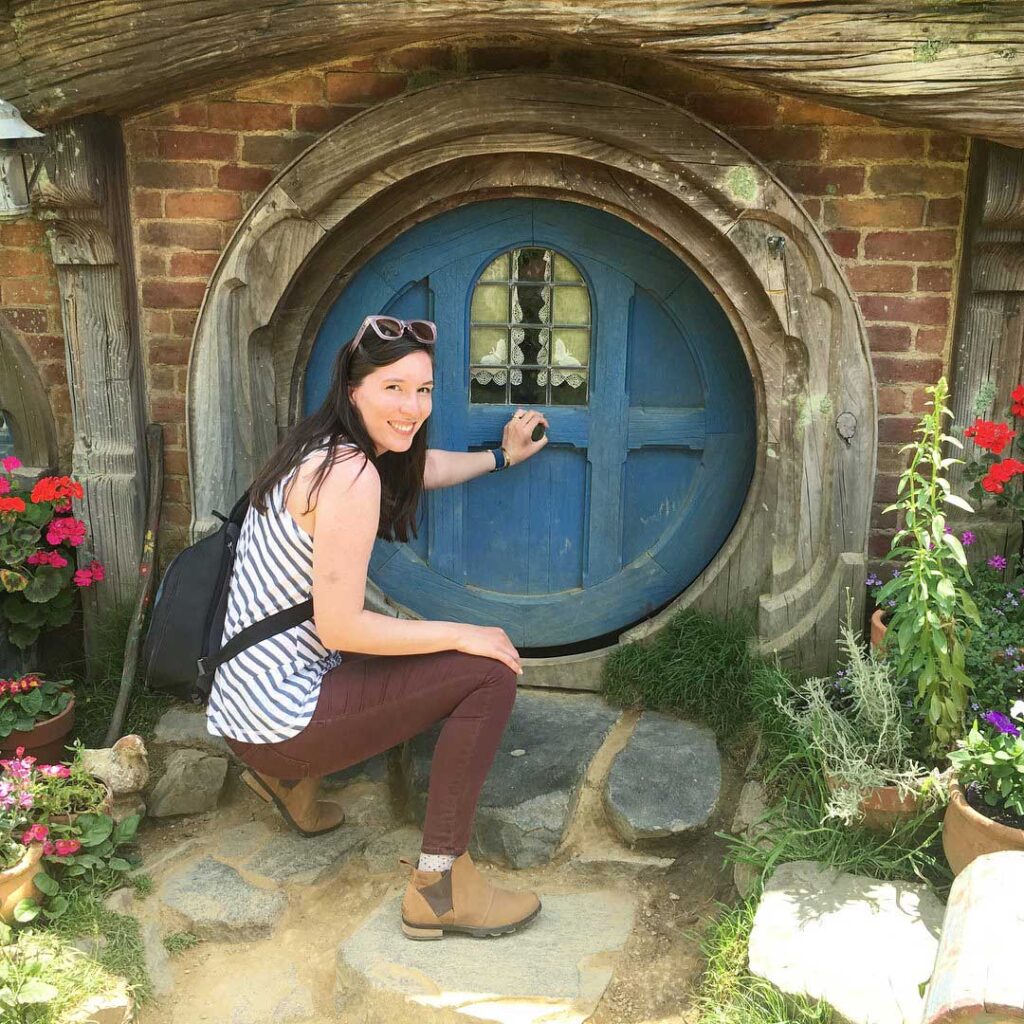 while standing next to a normal size door makes you seem perfectly Hobbit-sized! So cool to see that in person.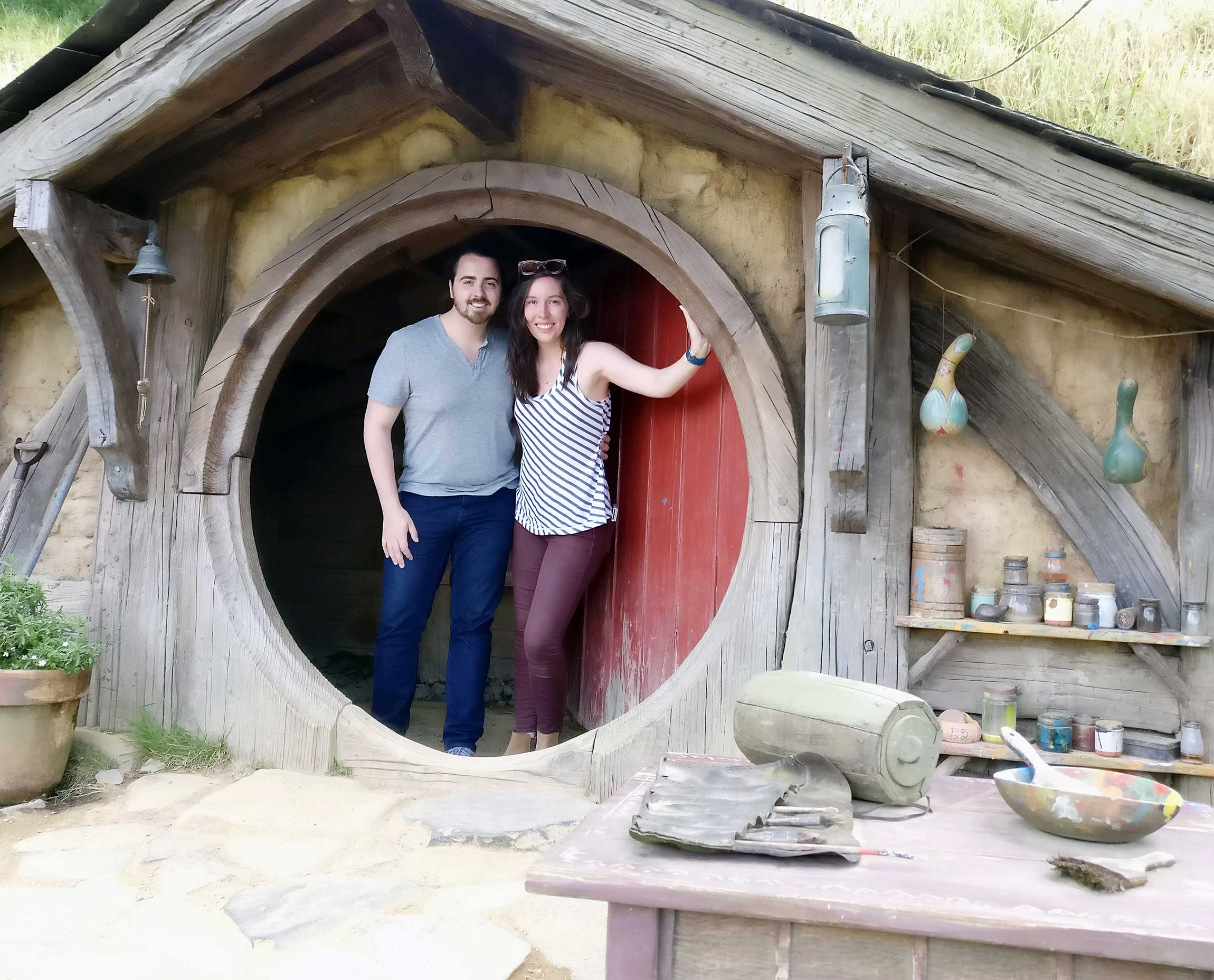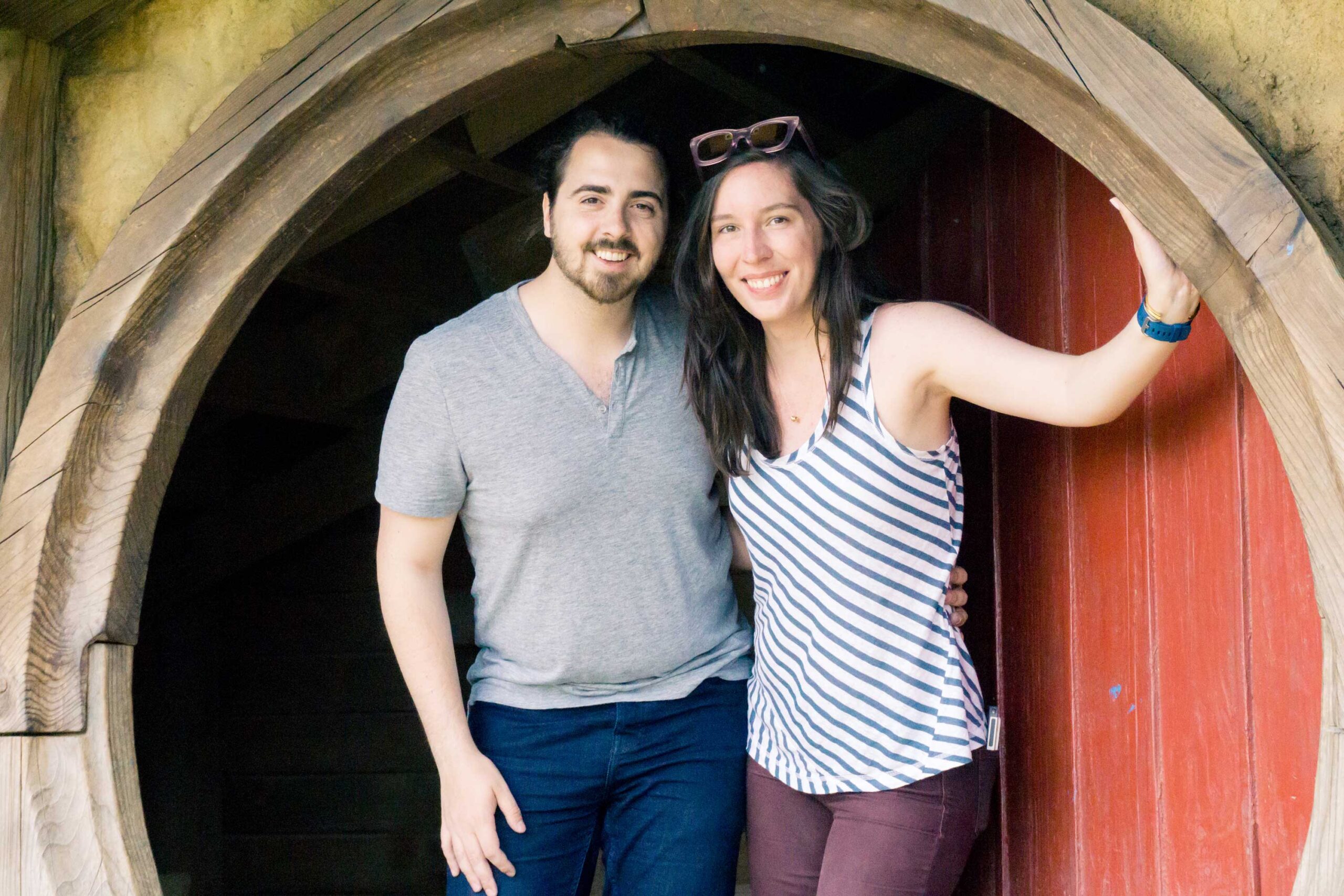 And last but not least… party decorations, Hobbiton style: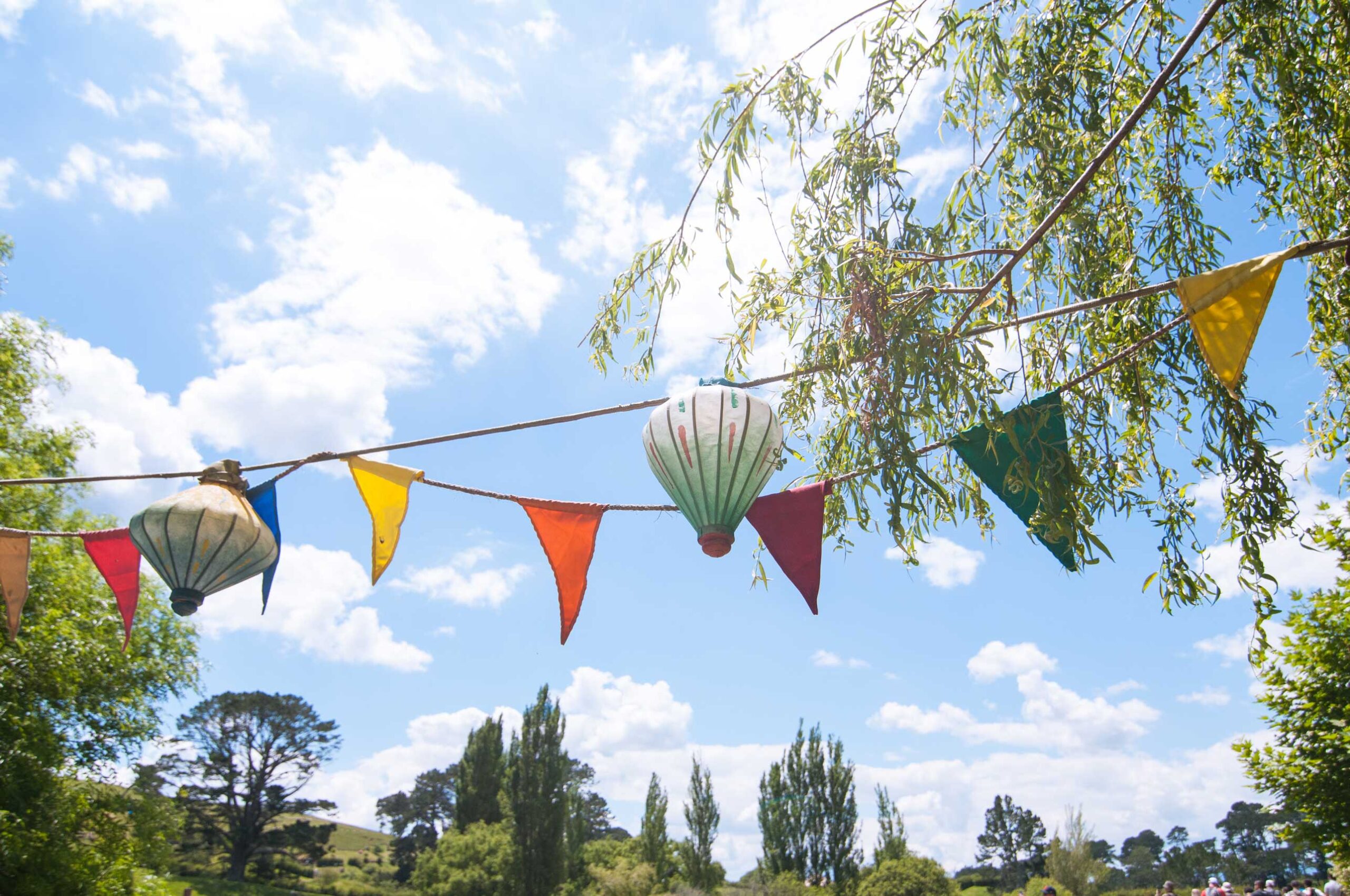 You can check out more about the different Hobbiton Tours on their site here.