This is the first post from my "Photo Rescue" project where I'm rediscovering all my pictures from New Zealand. Read all posts about New Zealand here!
---
So, I decided to undertake a mini "Photo Rescue" project with my New Zealand pictures. I have so many good photos from our wedding trip there in 2017 that I never shared, and I really want them to have a home here on the blog. In the spirit of bringing these photos and stories back out to enjoy again – here we go, starting with Queenstown!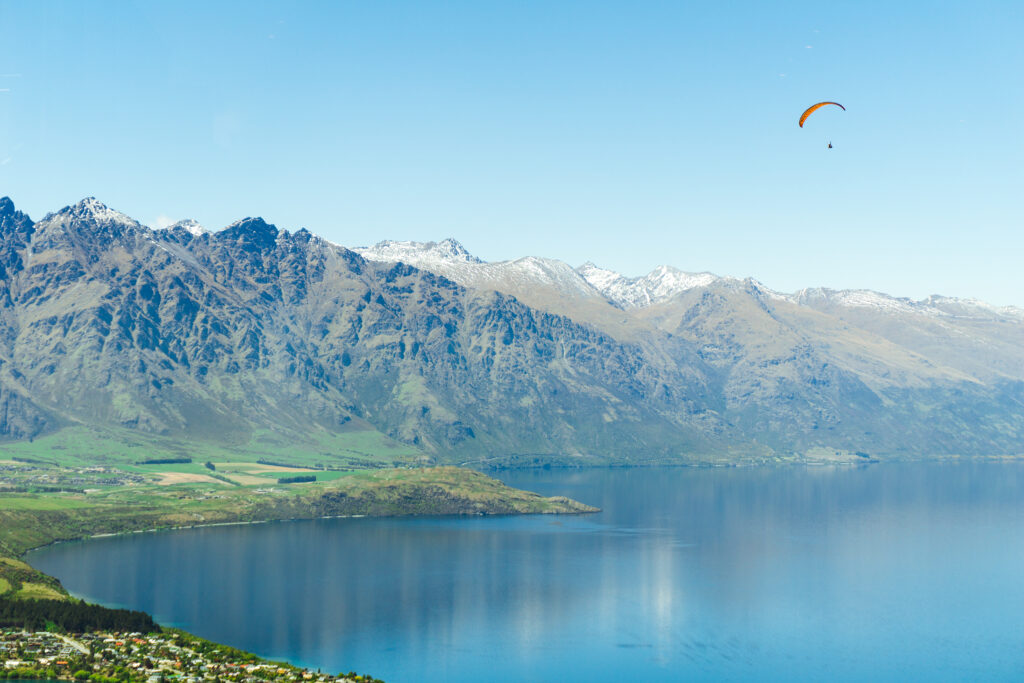 My husband and I were married in November 2017 next to Lake Wakatipu in Queenstown. This was maybe the most scenic place I've ever been! Love it so much. And so happy to have made great memories there.
The day before our wedding, we had lunch at the Stratosphere Restaurant up high over Queenstown with amazing views of the area. To get up there, you take the Skyline Gondola to the the peak. The bottom terminal is within walking distance of the city center of Queenstown, so it's an easy walk to make over.
((Missing Image "Edited-7105.jpg"))
Having lunch by a window overlooking this? Totally amazing.
((Missing Image "Edited-7089.jpg"))
The Stratosphere Restaurant was one of our favorite experiences in Queenstown. But there was plenty of other great food! I loved getting ice cream….
((Missing Image "Edited-00676-1.jpg"))
And Fergbaker/Fergburger is a New Zealand staple that is definitely worth the wait….
((Missing Image "Edited-1-2.jpg"))
Side note: I love this joking pizza sign…
((Missing Image "Edited-7273.jpg"))
And here are some more shots of Lake Wakatipu…
((Missing Image "Edited-00706-1.jpg"))
Just look at the crystal clear water! So serene.
((Missing Image "Edited-00685.jpg"))
((Missing Image "Edited-7296.jpg"))
Around the harbor is a great place to relax, walk around, and explore the shops and restaurants in the heart of Queenstown. I especially loved going there in the evening as the sun set and finding a spot right by the water….
((Missing Image "Edited-7293.jpg"))
That's all for the first post of my New Zealand Photo Rescue (ha!). Can't wait to share some more from our wedding/honeymoon trip there!
Kate